To our Grace's Cafe Community,
We wish to update our patrons to the changes occurring for Grace's Cafe.
First- thank you so much for your enthusiasm and support of our cafe. You all were critical to our successful and fun seasons! During the past, almost two years, we have gained a wealth of knowledge on cafe/business ownership and management. It is with this knowledge, and our desire to keep Grace's Cafe going, that we look forward to shifting Grace's Cafe into a Food Truck. Yes- a food truck!

Please keep your eye out for more details. Our hope is for the food truck to serve this community and others with our same Walpole Ice-cream you have come to love, our premium coffee and espresso selections, and many of our most popular breakfast and lunch items.
We genuinely look forward to continuing to serve the wonderful community of Grantham- albeit with a different look- and we hope to see many of you for drinks and treats in the near future.
Thank you again for your continued support and interest.
Grace's Cafe

Now Serving Beer, Wine, Champagne & More
​

Always Expect

GRE​AT TASTE, GOOD TIMES

Breakfast isn't breakfast until you've had one of our delicious omelettes or scrambles made to your specifications. We pride ourselves in providing you, the customer, what you want!
Local & Organic

COFFEE & ESPRESSO

​Our main source of high quality organic GMO free coffee is the Vermont Coffee Co. In conjunction with our Rancilio espresso machine we feel our cafe produces exquisite beverages at a fair price.
Only the Best Ingrediants

SANDWICHES, WRAPS, BURGERS, & QUESADILLAS!

Our exciting deli line has something for everybody as we strive to provide truly unique meals that please the palette while also being equally hearty

BACON CHEESEBURGER: Starting with a 100% Angus certified beef patty we dress this up with our premium bacon, American cheese, lettuce, onion and tomato. This one is summed up best as "brilliance in the basics," or just plain delicious.
Walpole Ice Cream
ONLY THE BEST ICE CREAM HERE
Walpole Creamery award-winning ice cream is 100% all natural (nothing fake about it), Super Premium (highest quality you can get) and made from scratch daily using only the finest ingredients including fresh, local milk from hormone-free, local cows.



​Our wholesome ice cream contains no high fructose corn syrup, no artificial flavors and no artificial colors. With every scrumptious spoonful of Walpole Creamery ice cream you put into your mouth, you can feel good knowing you're getting nothing but the best.

​
Come Dine In

HOURS & LOCATION

Closed for the Season

Powered by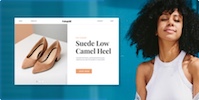 Create your own unique website with customizable templates.